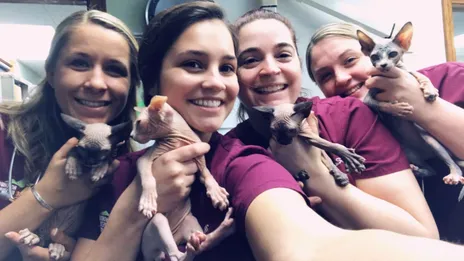 Thank You for Choosing Northwood Veterinary Hospital for Your Pet!
Our doctors and support team are dedicated to providing personalized care – whether your first visit is for an annual preventative exam, a geriatric consult or seeking help with an acute illness or problem, we are here to provide a complete experience.
Becoming a client is easy…. you have options!
You are welcome to register as a new patient by clicking on any of the Make an Appointment links. If you wish to schedule an annual exam, vaccines or a tech visit, you may do that online. If you have an ill pet or need to see a doctor, please call the hospital.
Would you rather speak with us immediately? No problem! Just call us at (603) 942-8368 and we can gather all the information we need over the phone and get your pet set up with one of our doctors.
We are proud of our services and welcome you to our hospital family.